Current Products 2019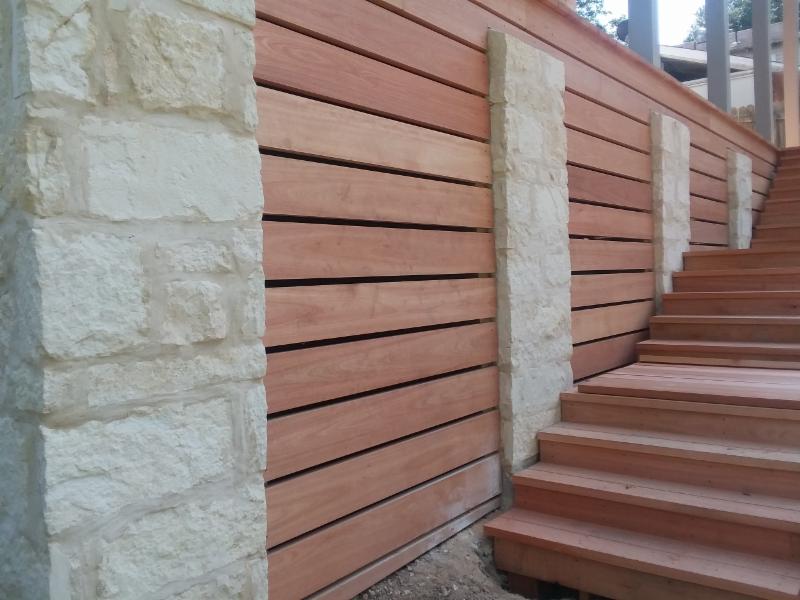 Red Grandis
Red Grandis is plantation grown in South America and is FSC certified
It has excellent weather and insect resistant qualities and is quite heavy at 4.5 lbs per bf with the same density as Teak
It's appearance is more like Mahogany and color is quite uniform
we can easily get up to 8″ widths and 9′-13′ in length
It comes in 4/4, 5/4, 6/4, and 8/4. Grade only comes FAS and Better (substantially clear)
We sell it for patio decking, stairways, fascia, and siding
comes in a light red color when fresh cut but turns brownish when exposed to sun
Decking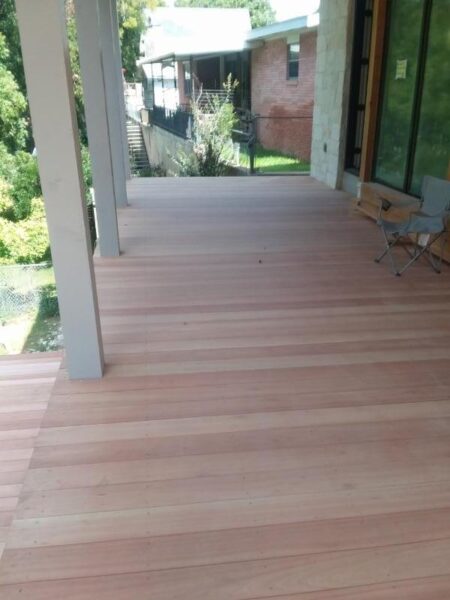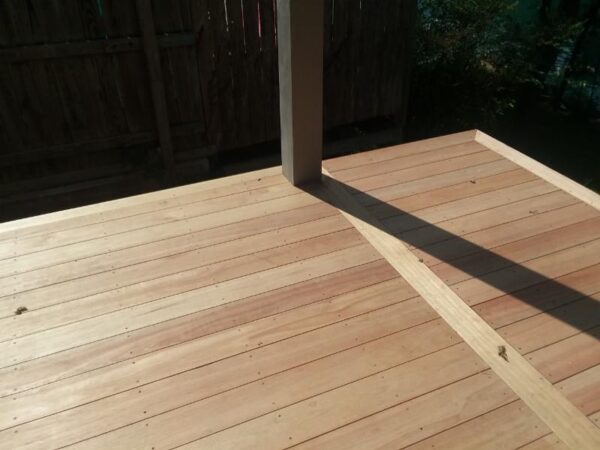 Stairways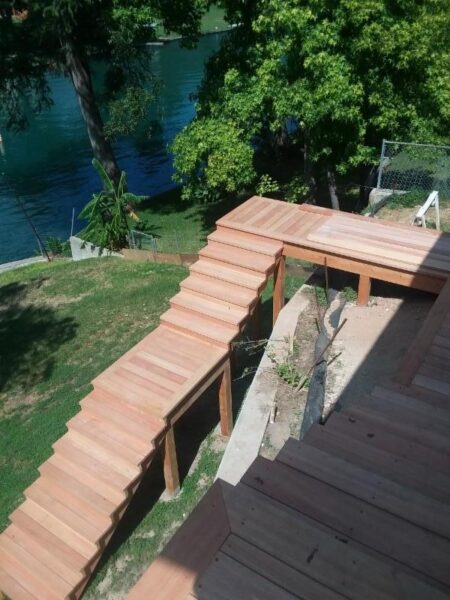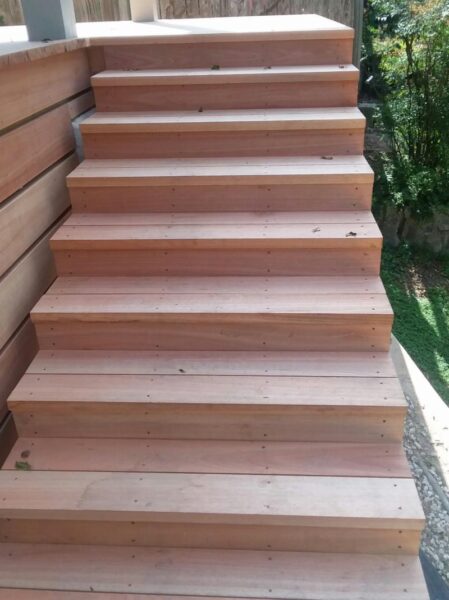 Siding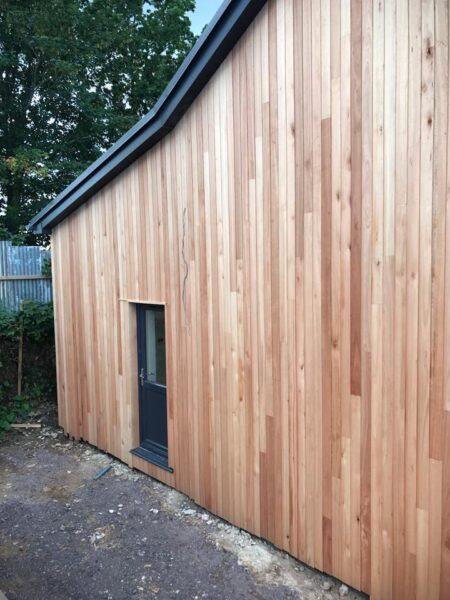 Staining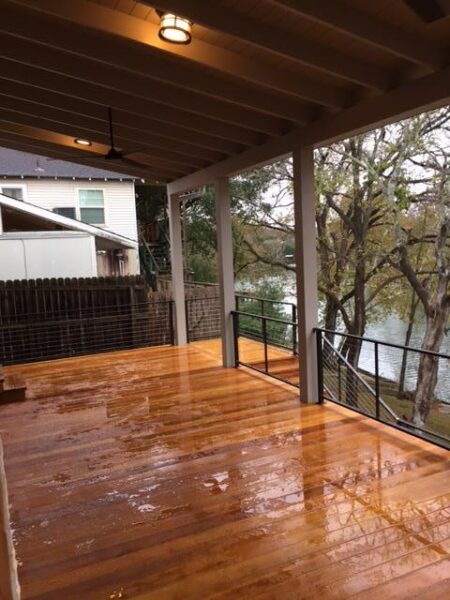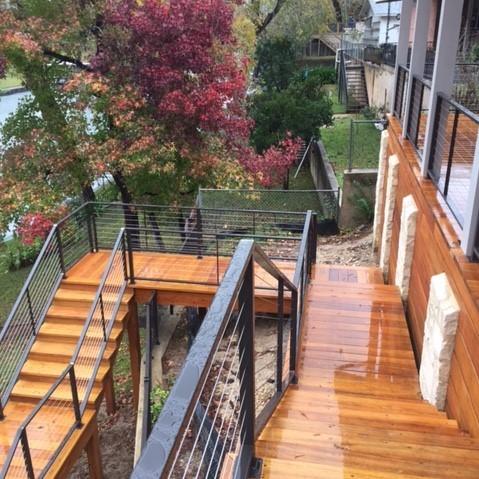 Staining
Red Grandis takes a stain very well. Attached are some photos of a project we did last year that was stained. builder used an Australian Cabot timber oil that we recommended and turned out nice.
Alaskan Yellow Cedar
Exterior Siding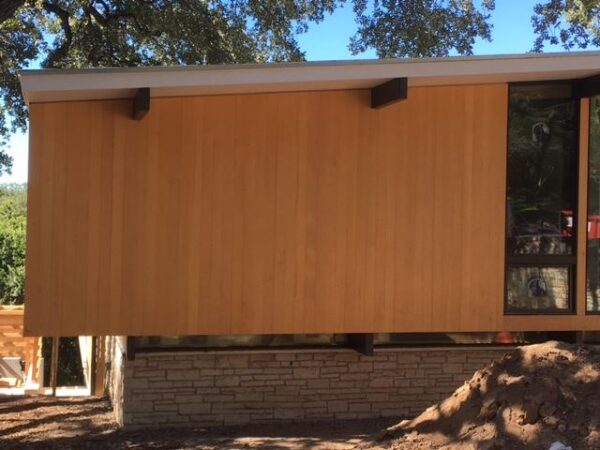 Decking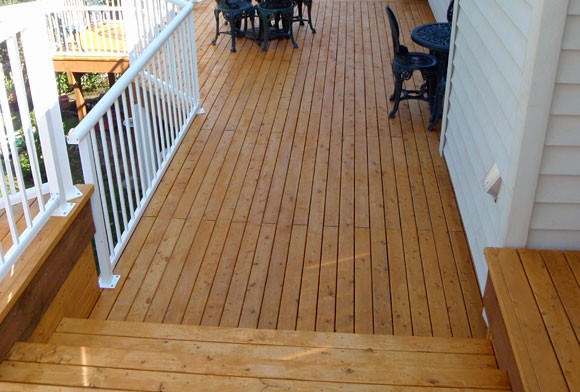 Exterior Ceiling Panel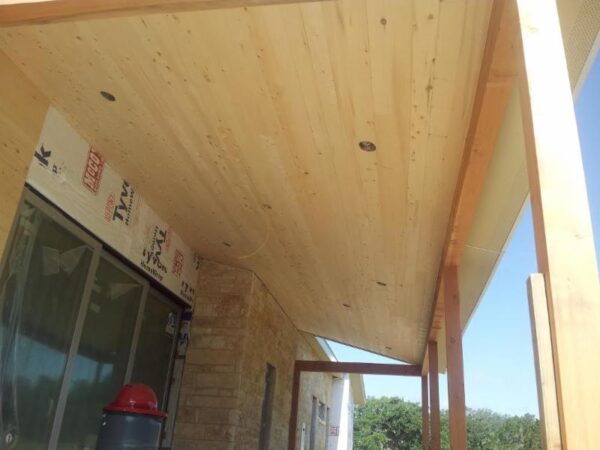 White Pine Board N Batton
A solution has been found! We now have added a great new mill that
produces 1 x 10 kiln dried board and batten siding with pre-cut battens.
Typical width of battens is 2-1/4″ but custom widths are available upon
request. this siding is available in Eastern White Pine wit a smooth finish on one side and a very attractive striated texture (above-stained) on the other that simulates an "weathered antique" appearance. See unfinished sample below left.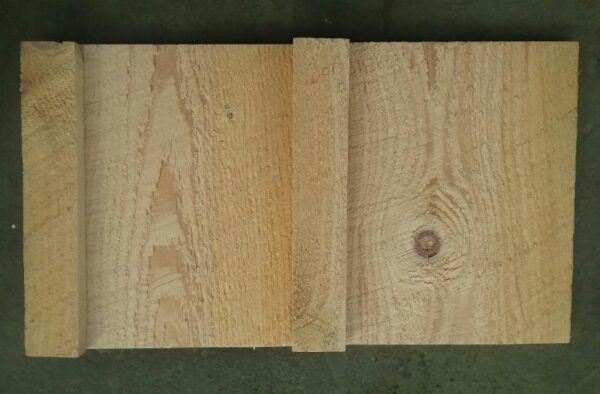 Eastern White Pine
Ceiling Panel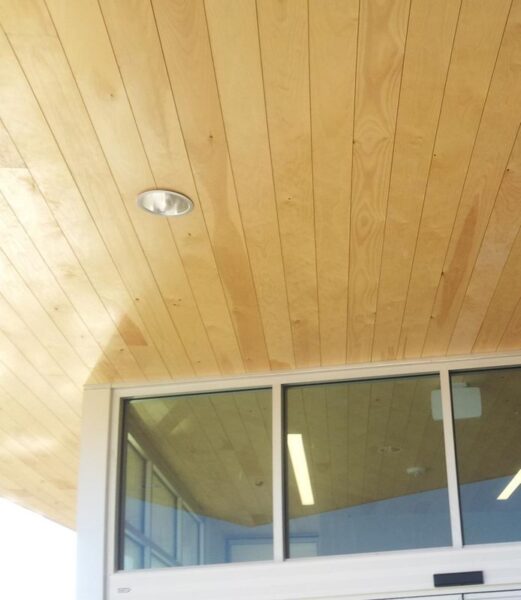 Exterior Siding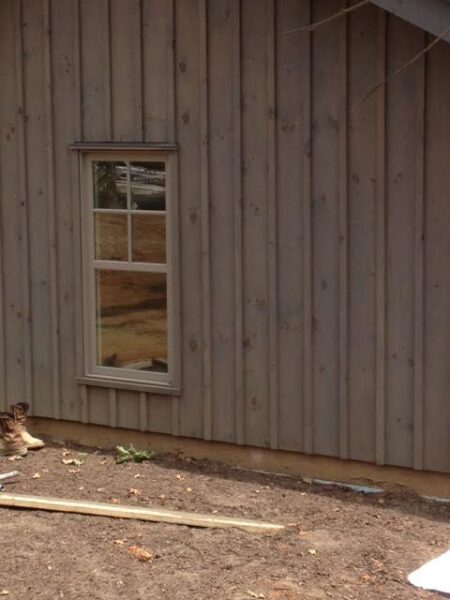 Osage Orange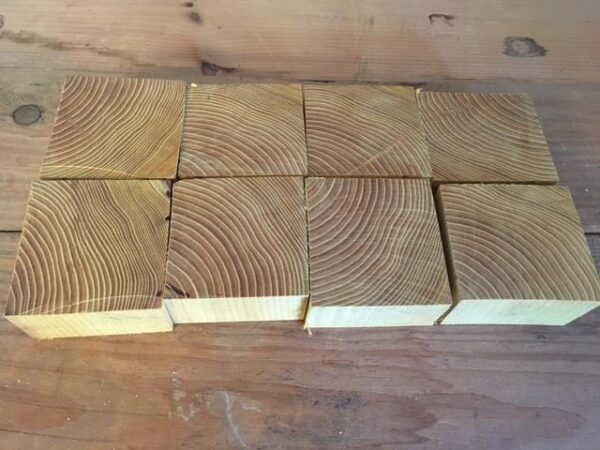 This is one of our newer products we are selling for paving blocks for landscape usage. We sell them in 4″ x 4″ x 2″ long, 6″ x 6″ x 2″ long, and 5″ x 5″  x 3″ long  is produced in a yellow color but turns dark orange  to brown when exposed to sun.
Please call or email for pricing and availability