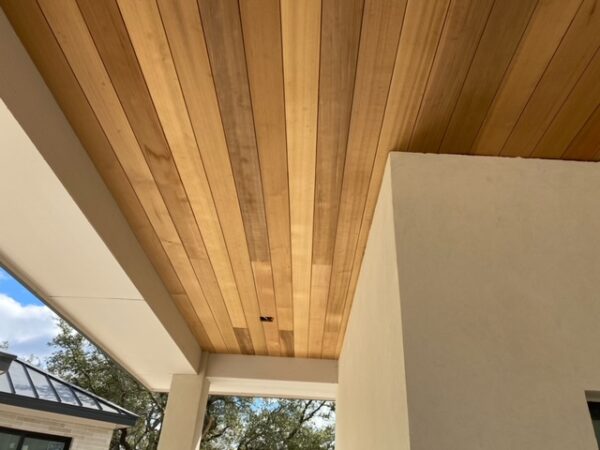 We're now offering Engineered Western Red Cedar for your building projects. This product is not only cost-effective but also provides increased strength and stability compared to solid clear grade Western Red Cedar.
The use of laminated finger strips has ensured that this product has less shrinking, twisting, or cupping than solid materials. It has been fire tested and approved for both interior and exterior applications, making it a versatile option for various construction projects. Additionally, the product comes with a 10-year warranty, providing peace of mind to customers.
Engineered Western Red Cedar is available in lengths ranging from 3-16', and it is PEFC certified, ensuring it comes from responsibly managed forests. It also comes in both Micro V and 1/8 fineline t&g profiles, providing options for different design needs.
100% Fine Grain A&btr VG Western Red Cedar
Costs less than solid clear grade Western Red Cedar
Uses laminated finger strips to increase strength and
stability. Less shrinking, twisting, or cupping than
solid material
Fire tested and approved for both interior and
exterior applications
Has a 10 year product warranty
Lengths range between 3-16'
PEFC certified
Comes in both Micro V and 1/8 fineline t&g profiles