Eastern White Pine is a wonderful species native to the US from Minnesota and Maine to Northern Georgia The accepted botanical name is Pinus strobus. This species originally grew to heights of 140' and the English Crown reserved these trees early for use as masts for their fleet.
Also, much of the antique barn siding currently marketed is Eastern White Pine. EWP trees today are selectively harvested at heights of 65' to 100'. We procure our Eastern White Pine paneling and siding from New England because of the superior quality of trees harvested in that region.
Prized for its combination of beauty and stability, Eastern White Pine is perfectly suited for siding and paneling as well as for timbers, mouldings and flooring. It is dimensionally stable and accepts stain beautifully but also is economical enough to be used as a stable substrate for painting. We typically supply this species as 1" material but can supply 2" trim pieces if needed and all material is kiln dried. Widths can be produced up to 20" and siding and paneling can be custom milled to meet any design requirement.
Eastern White Pine material is available in multiple grades. Grades that we generally provide are Select D (virtually clear), Premium (small tight knots)and Standard (larger tight knots).. Available finishes are Smooth (planed), Circular Sawn (in limited quantities) and Rough Sawn. Janka hardness rating is 380 vs. 350 for Western Red Cedar and 540 for poplar.
ECO Weathering Salt Treatment Finish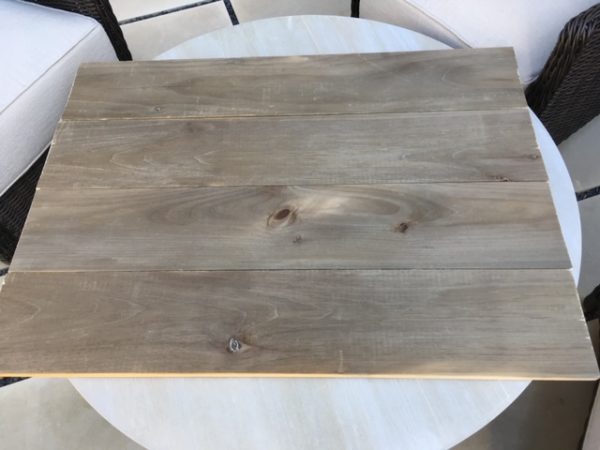 Our white pine paneling is also available with the ECO weathering salt treatment.