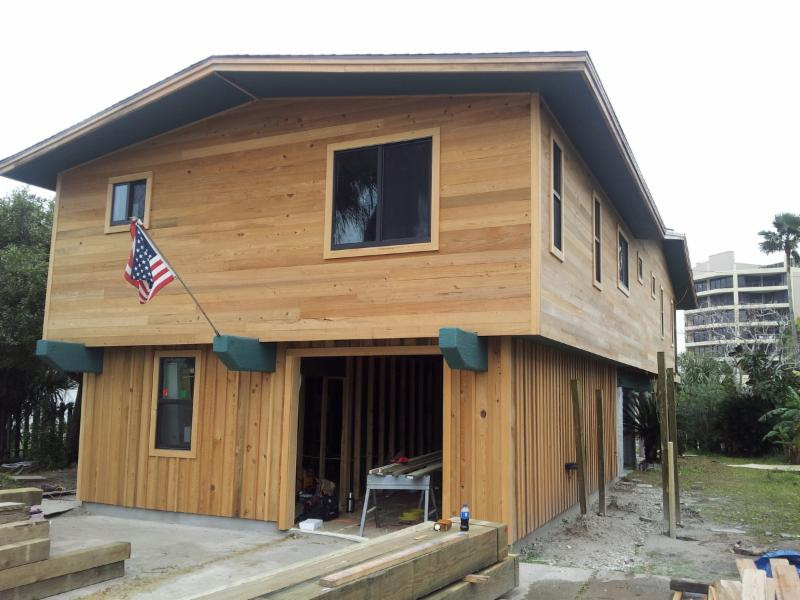 Here are some of our top siding and paneling products going into 2017:
Premium Knotty and Select D (Clear) Eastern White Pine
Clear and Knotty Appearance Douglas Fir
Clear and Knotty Appearance Western Red Cedar
Clear Western Hemlock
River Recovered Cypress
New and Reclaimed White Oak
Red Grandis
New Select Cypress
STK and Clear Alaskan Yellow Cedar
We can supply both large and small quantities in all these species. Don't hesitate to ask us to quote smaller orders.
Top Product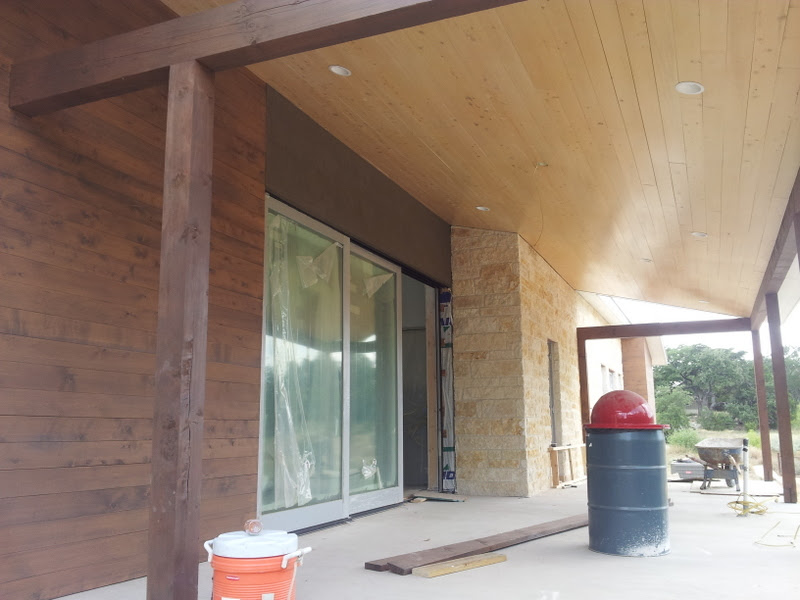 Alaska Yellow Cedar can be provided as milled siding and paneling in almost any profile you can imagine. Again, it is ideal for installations demanding painted wood siding. 1x or 2x material is available in clear or knotty grades and is kiln dried for optimum performance. It is one of those rare materials that can be used as paneling both inside and outside a residence.
We supply it as outside railing and decking on residential work as well as commercial projects such as boardwalks, tree house walkways, and pedestrian bridges. Also sell it for exterior siding and ceiling paneling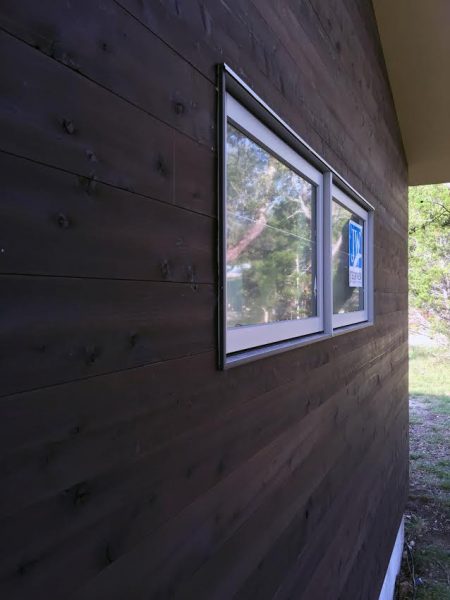 We also wanted to introduce our new charred finish which we call Shou Sugi Ban. We use a burner torch to get the look.
Eastern White Pine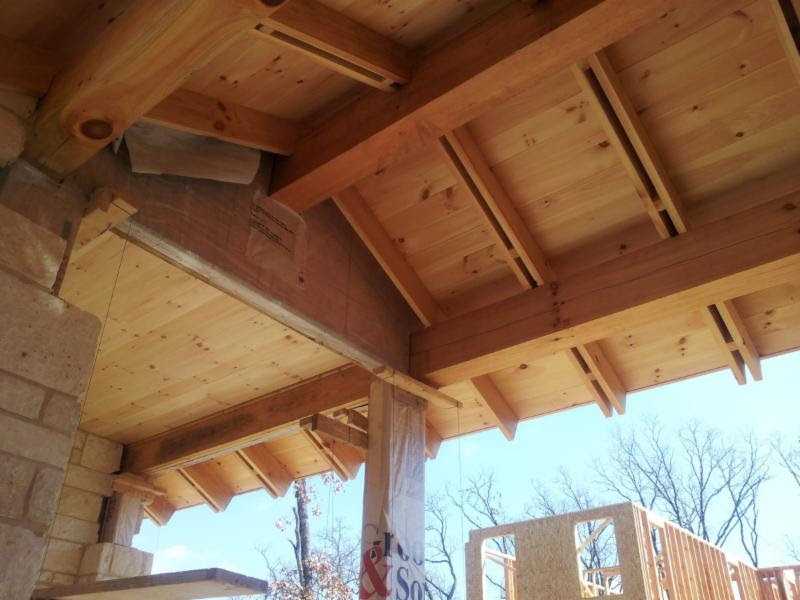 Eastern White Pine is a species which is not commonly seen in Texas and the Southern United States but is widely used on the East Coast. In addition to countless Eastern White Pine timber and timber truss projects we have sold in the last 10 years, we have been bringing in Eastern White Pine profile stock for many years. Our profile stock is milled in New England by a company we have had a relationship with for seven years. Eastern White Pine is the most economical high quality material available.
As opposed to many western forest products, Eastern White Pine is selectively and sustainably harvested and all by-products are re-cycled making it one of the world's most renewable resources. Paneling is air dried for a minimum of 60 days to equalize the moisture content and stresses before kiln drying in low temperature de-humidification kilns. Paneling dried this way requires up to 50% less energy.
Eastern White Pine is graded differently than Western woods. The two grades which we sell the most are a Select D, which is virtually clear, and Premium, which allows for tight knots. EWP Premium is the classic "Knotty Pine". The images below are of unfinished Premium EW Pine at a lake house at Cedar Creek Lake east of Dallas. The architect is Mark Hoesterey of SHM Architects of Dallas.
As wall and ceiling paneling and as siding, EW Pine can be utilized to great effect whether stained, pickled, or painted. With widths available up to 24″ and lengths to 16′, these sizes offer unique opportunities for designers. Your material is not milled until ordered so any desired profile is possible. Lead time is typically 3-4 weeks. Random length packages are 8′ to 16′ but we can request selected lengths within this range.
While most of our projects are executed with a smooth finish, our mill can also produce material with a re-sawn (band sawn) finish and also with a circular sawn finish. The material shown on our trailer is 1 x 12 Circular Sawn Premium Eastern White Pine which was planed on one side to achieve a uniform thickness and straight-lined to assure precise installation. The other picture shows this finish installed in a Standard Grade (much more rustic with larger, more frequent knots).
While Eastern White Pine stains beautifully, it also is a wonderful substrate for painted projects. The pictures below are of a current project near Columbus, Texas where we have supplied Select D Eastern White Pine for exterior board and batt siding as well as exterior soffit panel and interior wall and ceiling panel, all painted. The architect is Michael G. Imber Architects of San Antonio. We also supplied the timbers and timber frame shown.
Additional photos of another current lake house project for Mark Hoesterey.
Lapped bevel siding executed in Premium EW Pine. We also supplied Alaskan Yellow Cedar shingles and shakes shown.
Western Species Specials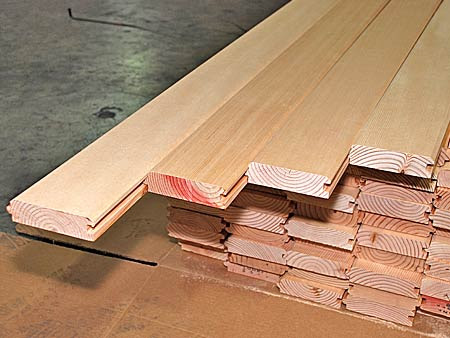 One of our Pacific Northwest suppliers is offering these materials with attractive pricing.
1×6 V-groove T&G Douglas Fir – Mixed STK/D Grade $1.05/lf delivered in Texas.
2 x 6 T&G Smooth Douglas Fir – Select Structural $1.20/lf delivered in Texas
For Builders or Architects in Texas, we may have orders coming up where we can bundle your material on and save you money on shipping. Please let us know if you have any projects coming up.
We would like to say thank you to all the people we supplied material for in 2016 and to all the people we quoted material for in 2016 we look forward to working with you next year in 2017.